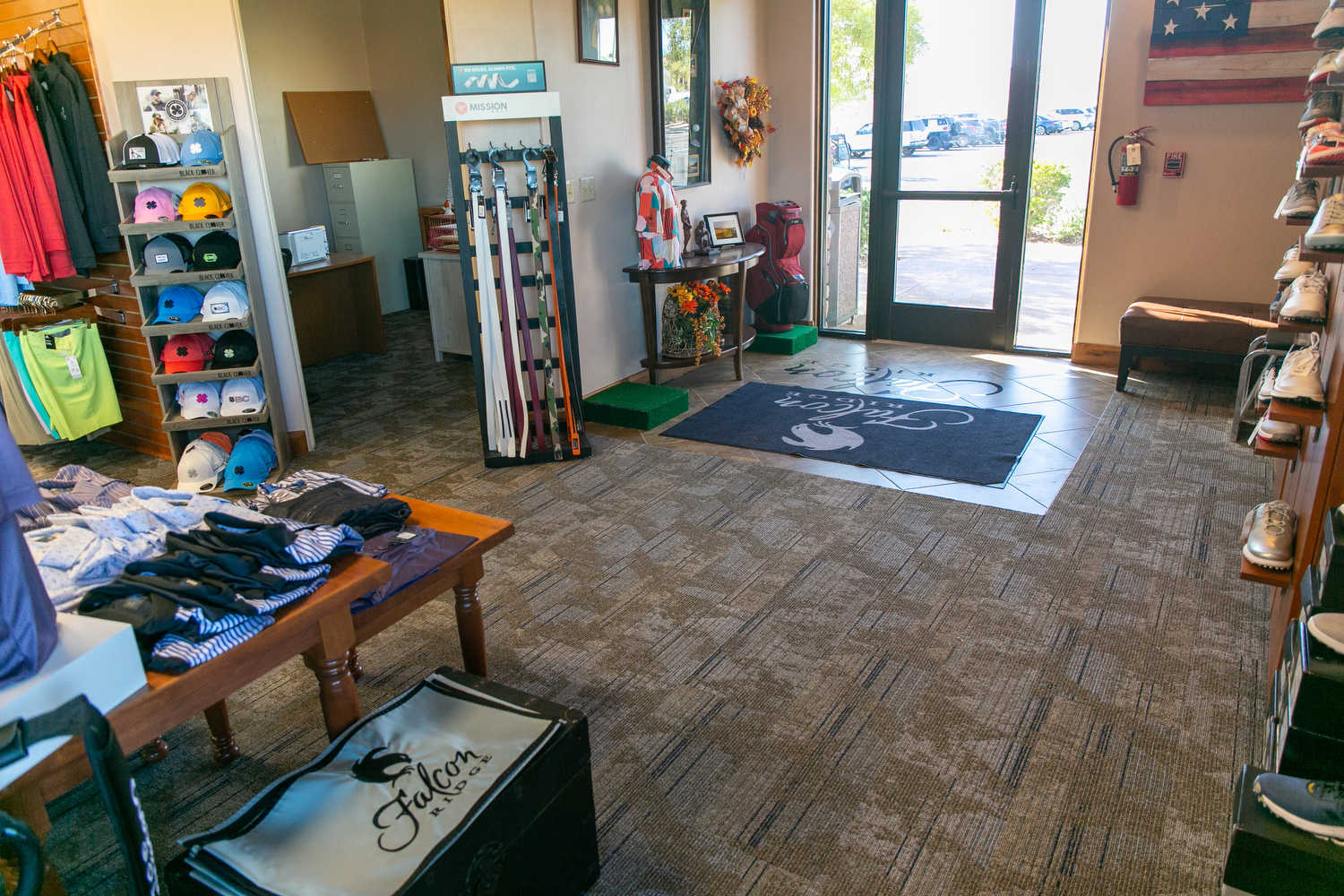 Falcon Ridge Golf Course Commercial Renovation
One of the bigger challenges we face as commercial general contractors is making certain the commercial renovations we undertake will continue to look good long after we've finished the project.
For example, a commercial renovation project we undertook last month in Mesquite, Nevada had a number of factors we needed to consider.
The Falcon Ridge Golf Course wanted to refresh the flooring throughout the clubhouse. Their clubhouse includes a restaurant and bar area, in addition to several offices, and a pro-shop.
Things to Consider in a Commercial Renovation
We wanted to make certain our renovations could withstand the punishment the floor in a golf course clubhouse must endure.
We considered this as we chose commercial flooring for the project.
Thousands of pairs of golf shoes and the cleats, grass, and dirt that cover the bottoms of those golf shoes create trackways on the floor. We also considered the spilled food, drinks, and the additional wear the floor of the bar and restaurant area of the clubhouse would be subjected to.
Most commercial flooring options are designed to be more durable than residential flooring. But all commercial flooring is not created equal.
In the end, our partners at
Red Rock Flooring
replaced the old worn-out carpet. And we also replaced decades-old dried and decomposing glue beneath the carpet with a newer more durable option.
We utilized newer options for adhesive that will keep the carpet in place for decades to come.
We also replaced tile in a closet where the old tile and especially the grout had become dingy and grey. While tile in commercial spaces isn't much different than its residential counterpart, we made certain the commercial tile we utilized, in this case, was a durable and long-lasting option.
Choosing a Commercial Contractor
Our experience with commercial construction in Mesquite, in St. George and throughout southern Utah and southern Nevada allows us to recommend and utilize the best products in each and every commercial renovation we undertake. We'll find the perfect commercial flooring option for the specific application your business needs.
There are numerous challenges to commercial construction and renovation projects in Mesquite and southern Utah that we at Sunstar Construction have the expertise to solve. The red dirt of southern Utah challenges southern Utah commercial building owners. And winds kick up fine dirt and dust it is challenging for southern Nevada commercial building owners to keep their floors clean. We know these challenges exist because we've lived and worked in this area for decades.
So when you need to replace the flooring in your commercial building, give
Sunstar Construciton
a call!